You are here
Content
Prof. (apl.) Dr. Sabine Vollstädt-Klein
The Research Group "Neuroimaging of Addictive Behaviour" investigates the neurobiological underpinnings of addictive behaviour using multimodal imaging. The RG is part of the Department of Addictive Behaviour and Addiction Medicine at the Central Institute of Mental Health.
Our priorities are
pathogenesis of addiction disorders
identification of mechanisms that trigger relapse
identification of neural addiction biomarkers
influence of genetic variation in addiction initiation and maintenance ("Imaging Genetics")
The projects do not only cover fundamental research, but also serve to improve and evaluate therapeutic interventions. Besides substance-related disorders (mainly alcohol, tobacco, opioid addiction), the RG is focusing on behavioural addictions in cooperation with the RG on internet and media addiction and the RG on pathological gambling.
Magnetic Resonance Imaging (MRI) is the imaging method mainly used with a focus on functional MRI, voxel-based morphometry (VBM), diffusion tensor imaging (DTI) and magnetic resonance spectroscopy (MRS). Additionally to imaging methods, neuropsychological and psychometric methods and questionnaires are developed and validated to examine addictive behaviour.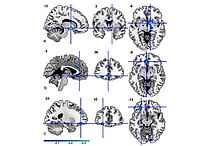 Selection of Recent Publications
Bach P, Kirsch M, Hoffmann S, Jorde A, Mann K, Frank J, Charlet K, Beck A, Heinz A, Walter H, Rietschel M, Kiefer F and Vollstädt-Klein S (2015) The effects of single nucleotide polymorphisms in glutamatergic neurotransmission genes on neural response to alcohol cues and craving. Addict Biol. 20(6):1022-32. doi:10.1111/adb.12291
Ende G, Hermann D, Demirakca T, Hoerst M, Tunc-Skarka N, Weber-Fahr W, Wichert S, Rabinstein J, Frischknecht U, Mann K and Vollstädt-Klein S (2013) Loss of Control of Alcohol Use and Severity of Alcohol Dependence in Non-Treatment-Seeking Heavy Drinkers Are Related to Lower Glutamate in Frontal White Matter. Alcoholism: Clinical and Experimental Research. 15:440-445. doi:10.1111/acer.12149
Kiefer F, Kirsch M, Bach P, Hoffmann S, Reinhard I, Jorde A, Goltz C v d, Spanagel R, Mann K, Loeber S and Vollstädt-Klein S (2015) Effects of D-cycloserine on extinction of mesolimbic cue-reactivity in alcoholism: A randomized placebo-controlled trial. Psychopharmacology. 232:2353-2362. doi:10.1007/s00213-015-3882-5
Reinhard I, Lemenager T, Fauth-Buhler M, Hermann D, Hoffmann S, Heinz A, Kiefer F, Smolka M N, Wellek S, Mann K and Vollstädt-Klein S (2015) A comparison of region-of-interest measures for extracting whole brain data using survival analysis in alcoholism as an example. Journal of Neuroscience Methods. 242:58-64. doi:10.1016/j.jneumeth.2015.01.001
Vollstädt-Klein S, Leménager T, Jorde A, Kiefer F and Nakovics H (2015) Development and Validation of the Craving Automated Scale for Alcohol (CAS-A). Alcoholism: Clinical and experimental research. 39:333-342. doi:10.1111/acer.12636
Mann* K, Vollstädt-Klein* S, Reinhard I, Lemenager T, Fauth-Buhler M, Hermann D, Hoffmann S, Zimmermann U S, Kiefer F, Heinz A and Smolka M N (2014) Predicting naltrexone response in alcohol-dependent patients: the contribution of functional magnetic resonance imaging. Alcoholism: Clinical and Experimental Research. 38:2754-2762. doi:10.1111/acer.12546 *equal contribution
Vollstädt-Klein S, Loeber S, Richter A, Kirsch M, Bach P, von der Goltz C, Hermann D, Mann K and Kiefer F (2012) Validating incentive salience with functional magnetic resonance imaging: association between mesolimbic cue reactivity and attentional bias in alcohol-dependent patients. Addiction Biology. 17:807-816. doi:10.1111/j.1369-1600.2011.00352.x
Vollstädt-Klein S, Kobiella A, Buhler M, Graf C, Fehr C, Mann K and Smolka M N (2011) Severity of dependence modulates smokers' neuronal cue reactivity and cigarette craving elicited by tobacco advertisement. Addiction Biology. 16:166-175. doi:10.1111/j.1369-1600.2010.00207.x
Vollstädt-Klein S, Loeber S, Kirsch M, Bach P, Richter A, Buhler M, von der Goltz C, Hermann D, Mann K and Kiefer F (2011) Effects of cue-exposure treatment on neural cue reactivity in alcohol dependence: a randomized trial. Biological Psychiatry. 69:1060-1066. doi:10.1016/j.biopsych.2010.12.016
Vollstädt-Klein S, Wichert S, Rabinstein J, Buhler M, Klein O, Ende G, Hermann D and Mann K (2010) Initial, habitual and compulsive alcohol use is characterized by a shift of cue processing from ventral to dorsal striatum. Addiction. 105:1741-1749. doi:10.1111/j.1360-0443.2010.03022.x
Context Column