You are here
Content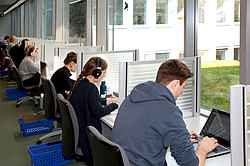 At the left side of the window on the ground floor (behind the shelves), we have set up further computer workplaces as well as Wi-Fi workplaces for you.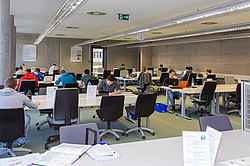 There are additional Wi-Fi workstations on the ground floor of the library annex.
You will also find toilets in the staircase of the annex.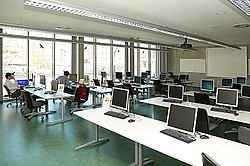 There are two PC pools on the first floor of the annex.
Room L-18 is currently reserved for teaching purposes only.
However, seminar room L-17 is available for working. For more information on reserving L-17, please see room administration (in German). A spontaneous reservation is also possible at any time at the information desk.