You are here
Content
Translational Neurosciences

Diseases impairing the function of the central nervous system are key drivers of impaired quality of life and permanent disability. Prominent examples are brain tumors, psychiatric disorders, chronic pain, stroke, epileptic seizures, Parkinson's disease and multiple sclerosis. In the near future, the demographic development will lead to a further incidence and prevalence of these diseases, in particular in the context of an urban environment. Existing treatments are often limited as the underlying pathomechanisms are still uncompletely understood.
Important aspects within the research focus are:
Neural signaling pathways
Neuroinflammation
Neuroplasticity
Mental health


The research focus Translational Neurosciences therefore aims at clarifying the mechanisms that determine the clinical impacts of neuropsychiatric and neurological diseases and translating this knowledge into precise tools for therapy and prevention.
To unravel cellular and molecular aspects of underlying pathomechanisms the scientists of the research focus are using and developing a variety of different methods. Innovative imaging techniques, animal models, mathematical models, databases and high throughput analyses are used to study neurophysiological, neurooncological, neurodegenerative, neurogenetic or neuropharmacological processes.
In addition, each individual patient is characterized by a unique environment that interacts with disease mechanisms. Thus, individual factors such as gender, age and genetics and environmental factors, e. g. psychosocial interactions, urban health and personal history should be considered to provide an optimal personalized diagnosis and treatment.
Such complex interactions require multivariate analytical tools that need to be adapted in a close interaction between clinicians and IT-experts collaborating in "digital health"-networks. Multiple divergent external factors have to be considered when validating pathophysiological mechanisms and promising therapeutic options in experimental systems and eventually in the patients to finally provide precision medicine optimized for an individual therapy.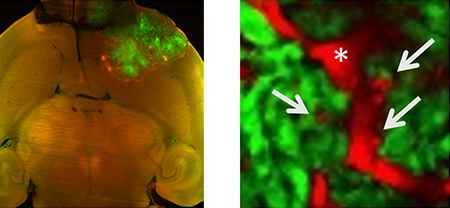 Mannheim Center for Translational Neuroscience
As a focal point for the joint research activities, the Mannheim Center for Translational Neuroscience (MCTN) was founded in December 2019 and bundles the scientific work of the Central Institute of Mental Health Mannheim (ZI) and the Mannheim Medical Faculty at UMM. The MCTN generates synergies to be strengthened and basic scientific findings to be rapidly translated into precise diagnostic and therapeutic procedures.
In addition to the core subjects at the UMM campus (Neurology, Neuroanatomy, Neurosurgery, Micr. Anatomy, Neuroradiology and Neurophysiology), the MCTN is open for the integration of other important subjects with existing or future collaborations (e. g. Anesthesiology, Otolaryngology, Dermatology, Gastroenterology, Diabetology, Cell and Molecular Biology, Immunology, Nuclear Medicine, Clin. Chemistry, CKM, Radiology, Radiotherapy). The aim is to integrate new areas into the MCTN with the necessary flexibility and without structural changes in the affiliation of the participating disciplines and to enable interactions with other faculties of the University of Heidelberg, the Mannheim University of Applied Sciences as well as research institutions (EMBL, DKFZ, KIT).